[lang_sl]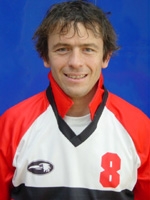 Grega Židan
Desno-krilni igralec je vsepovsod prinašalec uspeha.
Osvojil je že toliko lovorik, da jih le še stežka šteje. Bil je tudi èlan slovenske in hrvaške nogometne reprezentance v èasu poosamosvojitvene zmede. Trenutno zaèenja svojo trenersko kariero.
[/lang_sl]
[lang_en]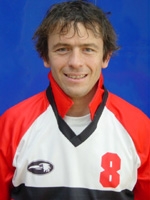 Grega Židan
The right-wing player is a bearer of sucees. He won so many laurels, he hardly counts. He was a member of Slovenian and also Croatian national football team in the time of after-independence confusement. Now he is starting a coaching career.
[/lang_en]