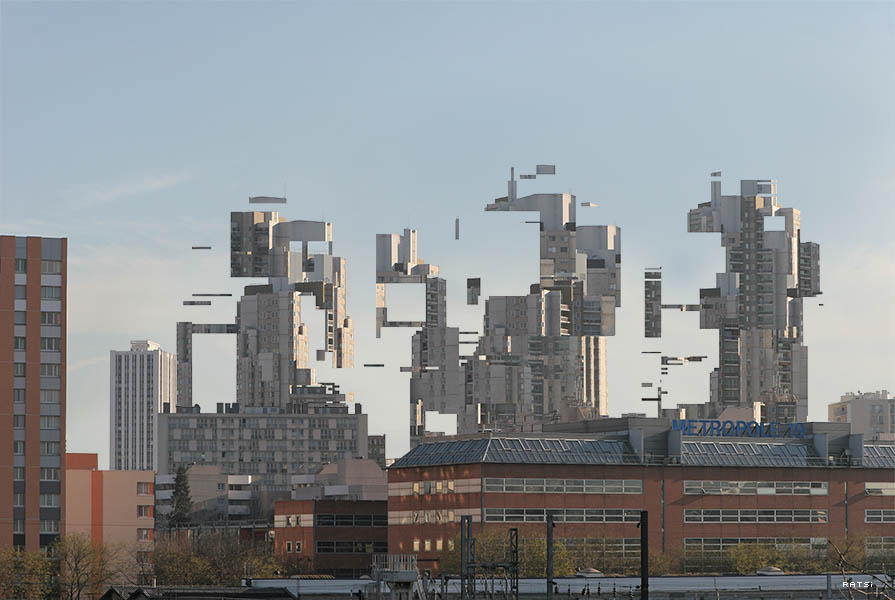 On Sunday the 28th July 2013, 6 pm (Central European Time, UTC+01:00).
In our first broadcast we give you a little introduction. Jazz, Ambient, Rock, Pop, Drum n Bass… in all that genres you can find that wonderful glitchy sound that'll blow your mind. And at the end there are two historical pieces that give you some impressions about the beginnings of Glitch music:
Oval – A german group by Markus Popp and pioneers of the Glitch music. In the early 1990s they're experimenting with scratched or painted Compact Discs by sampling some of their skippy rhythms into interesting little music tracks.
Pole – In 1996 the german artist Stefan Betke accidentally dropped and broke his Waldorf 4-Pole analogue filter that began making strange crackling and hissing sounds. Instead of repairing it or throwing it away, he started to work with the broken machine, became Pole and get often mentioned with the Clicks & Cuts genre.
---
Tracklist
---
Flanger – Short Note With A Few * (0:23)
Badun – Turban (6:42)
Valance Drakes – On Earth As It Is In Heaven (11:20)
Telefon Tel Aviv – 8 Track Project Cut (13:30)
Secret Mommy – Kool Aid River (17:18)
Funkstörung – Grammy Winners (21:15)
Aphex Twin – AFX237 v7 (24:24)
Squarepusher – The Exploding Psychology (28:33)
Apparat – Komponent (35:11)
Lexaunculpt – Has Been Trying Not To Wonder (41:43)
Oval – Aero Deck (49:30)
Pole – Fragen (53:36)
* with excerpts of Kurt Schwitter's "Ursonate" (1922 – 32)
---
Prepared by Peter Wetzelsberger. Image by Olivier Ratsi. All rights reserved.