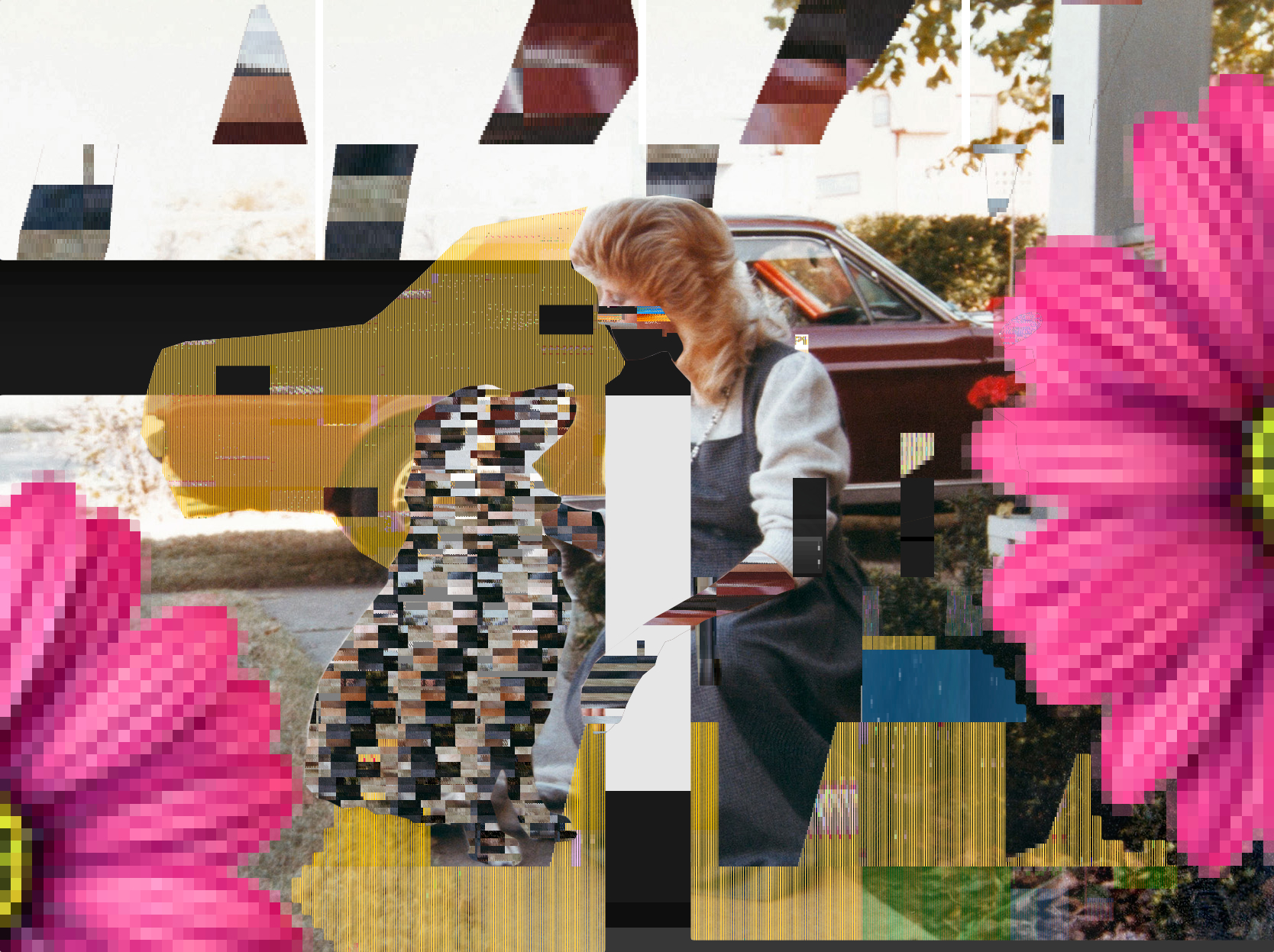 On Sunday the 25th August 2013, 6 pm (Central European Time, UTC+01:00).
The next step in our broadcast presents various artists again with very colourful output between soft (Matthew Herbert Big Band) and hard glitches (Venetian Snares), South America (Los Samplers) and Japan (sanmi), possibly well known (Twerk) and previously unknown artists (kARHu). And there's also some interesting historical stuff again at the end, this time about Cut Up and Soundcollage…
William S. Burroughs – Well known US-american writter (Naked Lunch) gave a lecture at the Jack Kerouac School of Disembodied Poetics at Naropa Institute, 1976: He talked about the Cut Up-Technique, its inventor the english painter & sound poet Brion Gysin and presents his example track  "Recall All Active Agents" from 1968.
The Beatles – What should I told you about? 1968 the famous british Popgroup released their so called White Album, including the experimental Soundcollage "Revolution 9". It was made by John Lennon with assistance from George Harrison and Yoko Ono.
---
Tracklist
---
kARHu – Papertiger
Los Samplers – El Rey De Las Galletas (Soy Yo) (Rumba Galleton)
The Matthew Herbert Big Band – Pontificate
Savath & Savalas – Paths In Soft Focus
Grischa Lichtenberger – 0311_01 re 0510_24
Nanofingers – Odora
Venetian Snares – Nepetalactone
Twerk – Geeky Minimal Sausage Party
Master Eveleigh – Gangsta Glitch
v4w.enko – NSD
sanmi – op2.7
William S. Burroughs – Origin and Theory of the Tape Cut-Ups (Excerpts) (1976)
Brion Gysin – Recall All Active Agents (1960)
The Beatles – Revolution 9 (1968)
---
Prepared by Peter Wetzelsberger. Image by Pixel Noizz. All rights reserved.