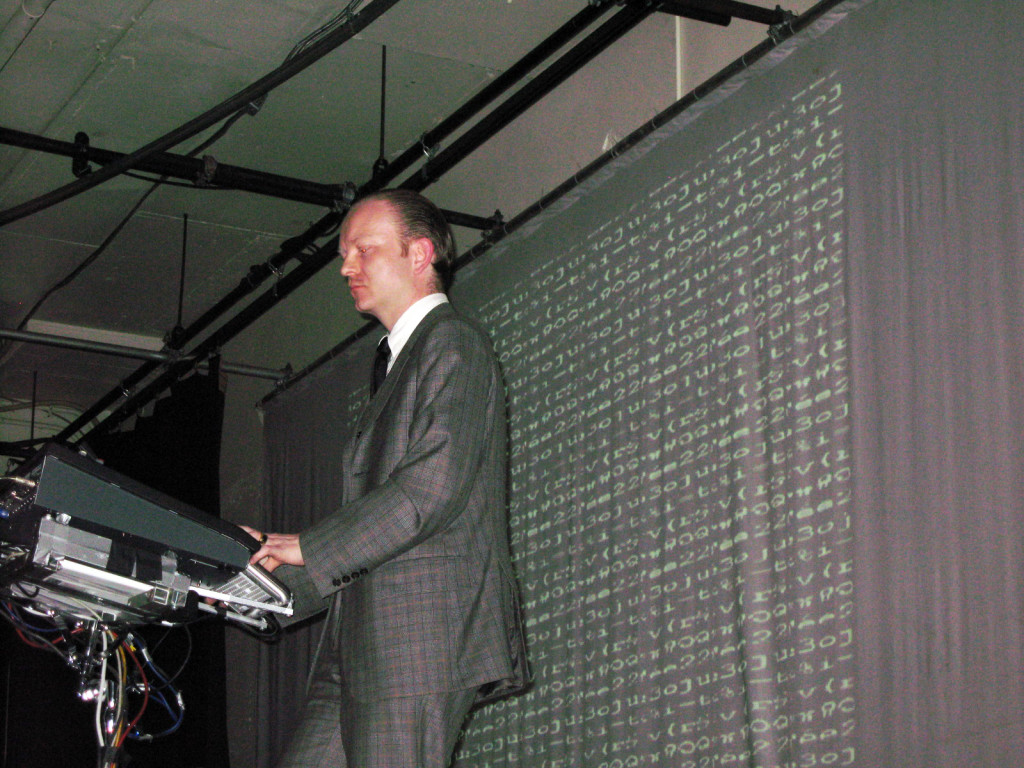 On Sunday, December the 22th. 2013, 6 pm (Central European Time, UTC+01:00).
In this Special we examine the work of German electronic musician Uwe Schmidt who is better known under his aliases Atom™, Atom Heart, Lassigue Bendthaus and Señor Coconut. He worked indeed under many pseudonyms, monikers and "working titles", in different constellations (with international artists like Bill Laswell, Tetsu Inoue or Burnt Friedman) and genre-mixtures (like Electrolatino or Aciton music). Schmidt had some influences to the German electronic scene since the 1980s and travelled all over the world before he decided to live and work in Santiago de Chile. He's also one of the most often mentioned popular artists of Glitch music from Germany, beside Oval or Pole.
Historical Bonustracks:
Kraftwerk are a German electronic music band formed by Ralf Hütter and Florian Schneider in 1970 in Düsseldorf. The signature Kraftwerk sound combines driving, repetitive rhythms with catchy melodies, mainly following a Western Classical style of harmony, with a minimalistic and strictly electronic instrumentation. The group's simplified lyrics are at times sung through a vocoder or generated by computer-speech software. Kraftwerk were one of the first groups to popularize electronic music and are considered pioneers in the field.
Christian Marclay (born 11 January 1955) is a Swiss and American visual artist and composer. Marclay's work explores connections between sound, noise, photography, video, and film. A pioneer of using gramophone records and turntables as musical instruments to create sound collages, Marclay is, in the words of critic Thom Jurek, perhaps the "unwitting inventor of turntablism." His own use of turntables and records, beginning in the late 1970s, was developed independently of but roughly parallel to hip hop's use of the instrument.
---
Tracklist
---
Flanger* –  Music To Begin With
Midisport – Midisport (Fairness)
Erik Satin – I Know How Music Sounds
Los Samplers – La Vida Es Ilena de cables
Señor Coconut – The Madmen
Dropshadow Disease – Fototienda
Naturalist – Untitled (# 10)
Atom™ – Strom
Lassigue Bendthaus – The Future (Spiritual Surface Noise)
Geeez 'N' Gosh – Calling Jesus
Bill Laswell – Digital Cut-up (Atom Heart Remix)
Kraftwerk – Tour De France (1983)
Christian Marclay – Live on Night Music (1989)
* with Burnt Friedman
---
Compiled and produced by Peter Wetzelsberger. Image by basic_sounds (Creative Commons). All rights reserved.