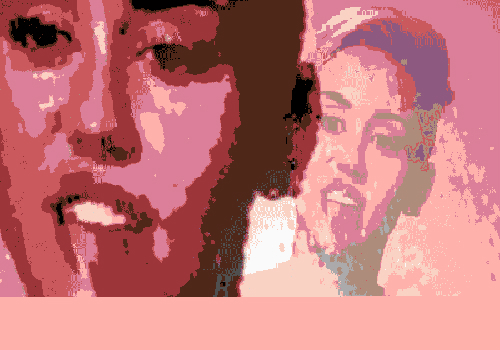 On Sunday, February the 23th, 2014, 6 pm (Central European Time, UTC+01:00).
Some call it Pop, some call it Mainstream. The well known output of the legion of legends and good selling artists, dominating the international charts and medias. And they're often get remixed and sometimes also "reglitched" – reason enough to spend a whole episode of Broken Error with some interesting examples…
Historical Bonustrack:
Plunderphonics is a term coined by composer John Oswald in 1985 in his essay Plunderphonics, or Audio Piracy as a Compositional Prerogative. It has since been applied to any music made by taking one or more existing audio recordings and altering them in some way to make a new composition. Plunderphonics can be considered a form of sound collage. The process of sampling other sources is found in various genres (notably hip-hop and especially turntablism), but in plunderphonic works the sampled material is often the only sound used. These samples are usually uncleared, and sometimes result in legal action being taken due to copyright infringement. Some plunderphonic artists use their work to protest what they consider to be overly-restrictive copyright laws. Many plunderphonic artists claim their use of other artists' materials falls under the fair use doctrine. (Source: Wikipedia)
---
Tracklist
---
Nine Inch Nails – Where Is Everybody (Danny Lohner feat. Telefon Tel Aviv Remix)
Björk – Innocence (Alva Noto Unitxt Remodel 12 Remix)
Björk – Triumph Of A Heart (Matmos Remix)
Björk – All is Full of Love (Funkstörung Remix)
Aphex Twin – Come to Daddy (Richard Devine Remix)
Britney Spears – Toxic (Poj Masta Mix)
Linkin Park – Waiting For The End (Glitch Mob Remix)
Atom™ – My Generation (The Who Cover)
Jean Michel Jarre – C'est la vie (Reordered by Funkstörung)
Depeche Mode – Zensation (Atom's Stereonerd Remix)
Alva Noto – Menschmaschine (Kraftwerk Cover)
Plunderphonics – O'Hell (The Doors)
Christian Marclay – John Cage
---
Compiled and produced by Peter Wetzelsberger. Image by Clint Catalyst (Creative Commons). All rights reserved.