Theo Burt is an artist working with perceptual relations and aesthetic application of sound basic technological composition, visual and light. Using automated systems He works with these materials in order to carry out experimental and intuitive processes and the result is the production of installations, live performances and fixed media pieces.
His residence in Hangar, which will take place between April 29 and May 30, 2013, is part of "Addicted2random", the European research project focused on the connections between European musical past and contemporary trends of computer generated music.
Among his most compelling works include Bastard Structures 2, the system emerged as a result of this collaboration with Tim Wright (Germ, Tubejerk). This media provides a platform for exploration of optical and sonic effects, cognitive processes and limits of perception, where temporary structures, visual and sound interact with the geometry of the room and lead to disorienting exploration of the materiality of sound and of light.
Theo has worked primarily in galleries and spaces in the UK, but also in the international level has led projects in major European capitals and EEEUU. He also has worked previously in Barcelona for some exhibitions: Audiopantalla MACBA Colour Monochromes and Colour Projections produced for Sonar Cinema and supersymmetry.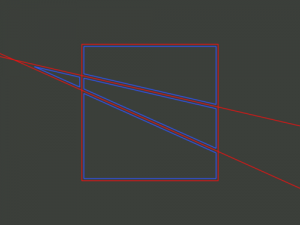 For the workshop 1000 Years of Control Theo will provide an introduction to sound synthesis and the creation of autonomous and interactive music systems. The workshop will examine what happens when we return to the sounds of classic subtractive and FM synthesis but subsitute the common MIDI interface (which is structured around traditional Western notions of music) for an alternative system. While there will still be control over the basic parameters of synthesis, this new approach will change the way we create and structure the music and lead us towards new aesthetic outcomes. The workshop will combine the use of the open source software Pure Data with new software created specifically for this workshop.