R.A.M.S. CDROM / Video dealing with the fundamentals of the American Public-Access-Movement compared to Austria.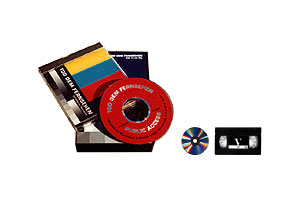 This quite ancient work (1994) was based on a research travel to the U.S., which Margarete Jahrmann and me did in 1993 participating an art project by Museum In Progress (Reise zu den Quellen).
In 1994 Max Moswitzer joined the team, and together we finalized a "music-techno-clip style" Video and a CDROM.
Some of the video parts took weeks to render on machines of this time – it was a hot summer, we cooled our feet and same our computers – so this project is an example how to use public available technology to the edge.

Weiterlesen →